Finance Your Dream Home with Ease
We provide a wide selection of mortgages to fit every financial scenario. Choose from our wide array of high-quality home loan options, including conventional and non-conventional products and programs offered at the most competitive rates in the industry.
What Sets Us Apart From Other Lenders
25 Years of Experience
Experience matters, especially when buying a home. For over two decades, we've offered the highest-quality products with our signature white-glove service for all our clients.
Exceptional Client Support
Our loan officers and sales team are dedicated to providing a superior client experience. They will answer all of your questions and ensure that your loan process is seamless from origination to closing.
No Hidden Fees
We always pass the savings on to you. We process, underwrite, and close the majority of our loans in-house, so you'll never take on any hidden fees or costs.
Fast Closings
At PMA, we know that fast closings make happy customers. While many big banks can take 45–60 days—or longer—to close, we close most of our loans in 30 days or less.
Variety of Loan Programs
We offer a variety of loans, so you can be sure you'll receive the best option to fit your needs—it's also why we say "yes" more often than most mortgage companies.
Closing Loans Based on Relationships, Not Leads
Our philosophy is to put the client first, closing loans based on our relationships rather than leads. PMA is not your typical mortgage company—and our clients appreciate that.
Why Choose Premier Mortgage Associates?
We Really Listen

At PMA, we listen to your needs, wishes, and requirements, and use that information to build the best loan for you. Our seasoned team members are dedicated to making your loan experience a stress-free and seamless one. They ensure the loan products they select for you are based on what you want, not what they think you need.

We Treat You Like Family

Relationships matter, which is why establishing a connection with you is always our first step. Our relationships with clients, realtors, business partners and borrowers last long after a loan is closed—in fact, most of our clients regularly refer their friends and family to us. Their gratitude for how we've handled their loan with white-glove service from origination to close and every tiny detail in between makes us proud to do what we do.

We're Innovative Thinkers

We are always focused on raising the bar higher and making our loan processes as seamless as possible. We are continually adding new platforms and advanced systems to make our workflows more efficient and our client interactions smoother, so you benefit from the highest-quality lending experience. As a team, we collectively strive to stay ahead of trends as we achieve the goals we set forth for ourselves and for you.

We Use Cutting-Edge Technology

We use the latest, best-in-class financial technology, which enables us to input and store your data securely, and move the loan process through the pipeline without delays. Our highly experienced IT team is committed to ensuring the highest level of client privacy, so your data is always safe and secure throughout the entire loan process.
An amazing team that I would recommend to anyone.
An amazing team that I would recommend to anyone buying a home especially a first-time homebuyer. I was amazed at their level of support, teamwork, consistency, trustworthiness, and just how professional yet friendly the team was. They made a stressful time in my life the most exciting time ever. A million thanks again.
Sonia G.
First-Time Homebuyer
Definitely one of the best customer service experiences I have had.
Thanks to you and your team. Definitely one of the best customer service experiences I have had. You treated us like family and it goes along way. I will continue speaking highly of you and the company. Thank you!
Emanuel J.
Refinancer
The easiest mortgage lender I have ever used.
The easiest mortgage lender I have ever used. They really understood all the pressures of purchasing a home and they definitely did not want to add more to that. They always kept me updated on my progress via phone and cute email cartoons, and informed me when issues arose and helped reslove them. [They] did not leave me to fend for myself. Their goal is to get you into your home as quick as possible.
Josh S.
Homebuyer
They made the loan process easy!
From the beginning to the end of the process, they were available almost immediately or would return our calls shortly. They made the loan process easy! PMA is a fantastic company to work with!
Vicky H.
First-Time Homebuyer
Our Mobile App Makes It
Simple to View Your Loan
View the Status of Your Loan Application
Download our secure mobile app to easily access your loan and receive automatic daily progress updates.
---
Find out What We Need from You
Say goodbye to guessing or delays! With the PMA app, you'll get prompt notifications about important documentation we need from you, and access to your files once they've been uploaded.
---
Speak Directly with Your Loan Officer
Have questions about your loan? You can communicate with your LO, and send and receive messages quickly and safely using our secure mobile app.
Our Mobile App Makes It
Simple to View Your Loan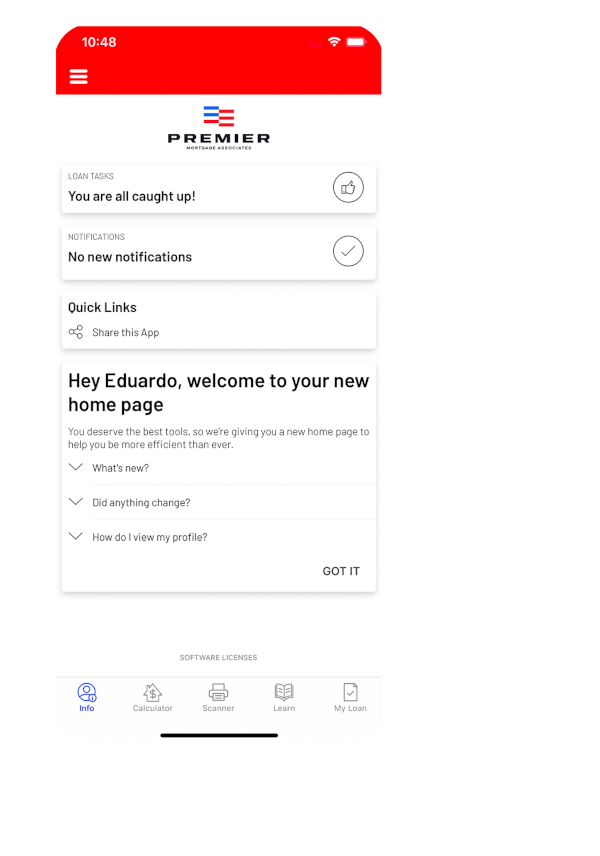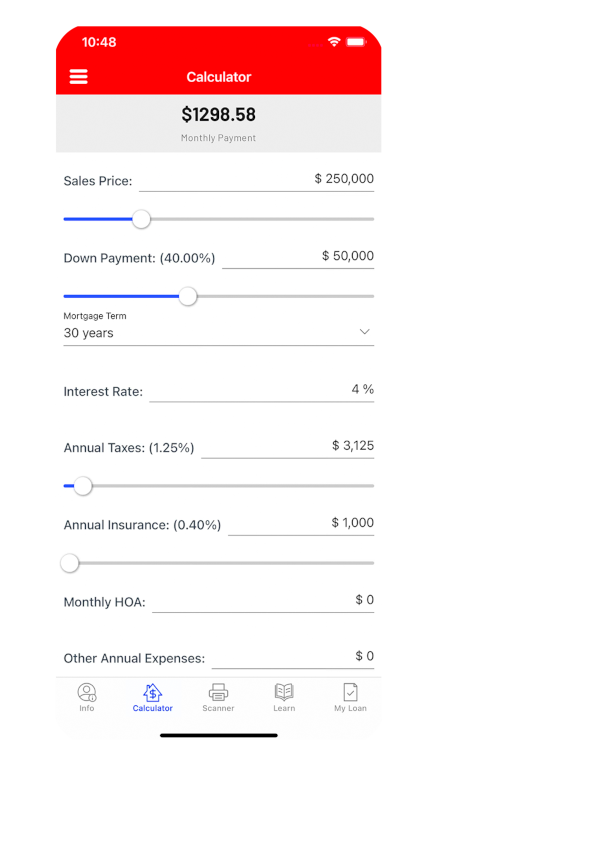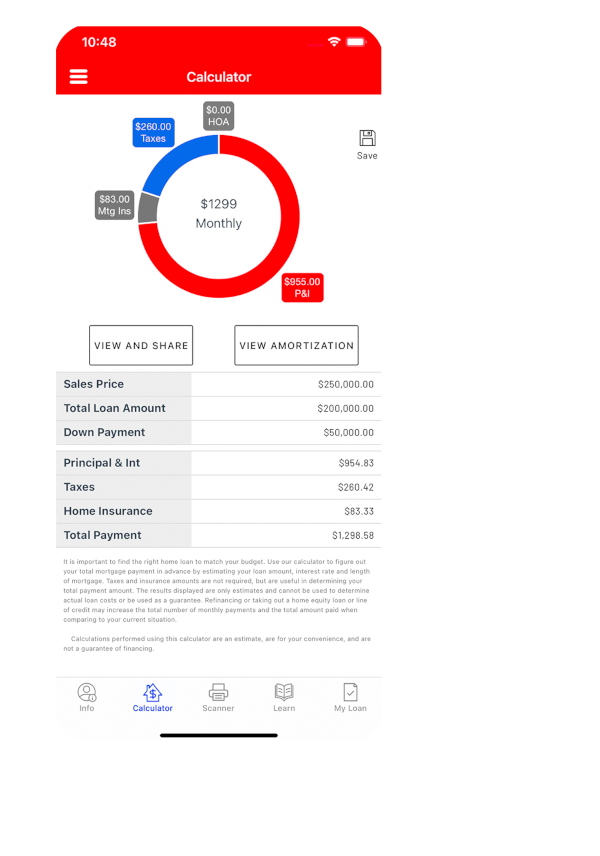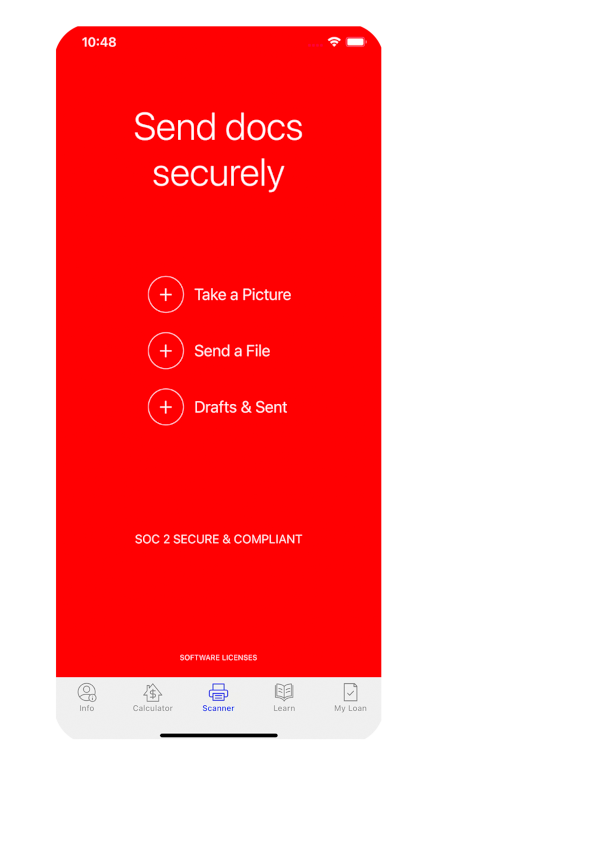 Get Preapproved Today
Our easy preapproval process gives you the preliminary answers you need to qualify, so you can borrow the maximum amount you need to purchase your dream home.
Sign up with Us
Get important updates on our competitive mortgage rates, industry news, and other information to help you along in your homebuying journey.